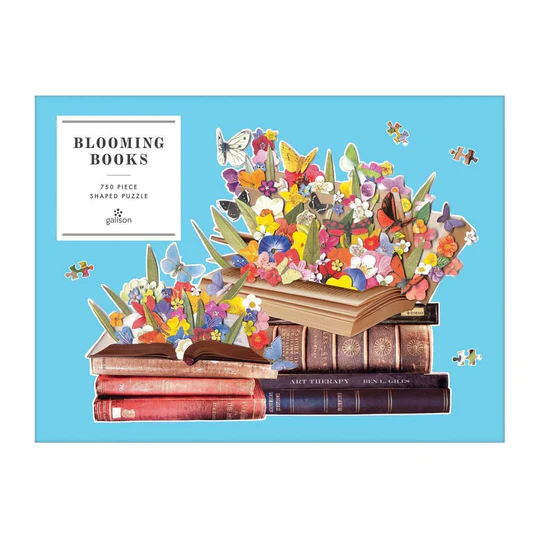 Ben Giles Blooming Books 750 Piece Shaped Jigsaw Puzzle
Galison
Artist Ben Gilles describes his work as a composition of nature, metamorphosis, light, color, collage, collaboration, juxtaposition, repetition, excitement, evolution, manipulation, music, television, improvisation, participation, and seduction. This is quite apparent in the Gilles' colorful hand-cut paper flower and butterfly collage bursting from an open book on Blooming Books 750 Piece Shaped Puzzle. The finished puzzle is uniquely die-cut and contoured to the edges of this beautiful image. All puzzles are packaged in matte-finish sturdy boxes, perfect for gifting, reuse, and storage.
- Shaped Puzzle, 750 Pieces
- 2 Piece Wrapped Box with Spot Gloss on Puzzle Image
- Puzzle Size: 28.3 x 21"
- Box Size: 11.375 x 8.375 x 2"
- Minimal Puzzle Dust
- Random Cut
- Artist: Ben Giles
Back To Top
Use left/right arrows to navigate the slideshow or swipe left/right if using a mobile device